Malgré la croissance rapide des médias sociaux et des autres canaux de marketing numérique, l'e-mail reste l'outil de vente et de marketing le plus puissant et le plus efficace qui surpasse tous les autres canaux. En fait, avec un retour sur investissement potentiel allant jusqu'à 4400 %, le marketing par e-mail s'est révélé être le meilleur moyen d'attirer et de fidéliser les clients, tant pour les petites entreprises que pour les grandes organisations. Les statistiques de marketing par e-mail suivantes montrent clairement que le succès de vos efforts de vente dépend fortement de l'utilisation de l'e-mail dans votre stratégie de marketing numérique et de la manière dont vous l'utilisez.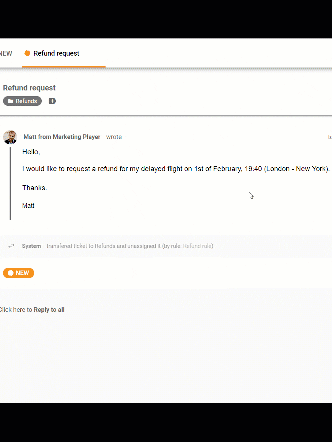 Pourquoi l'e-mail reste le meilleur canal de vente
72% des personnes préfèrent recevoir des contenus promotionnels par e-mail, contre 17% qui préfèrent les réseaux sociaux. 
61% des consommateurs préfèrent être contactés par les marques par e-mail. 
90 % des e-mails sont livrés dans la boîte de réception du destinataire, alors que seulement 2 % de vos fans Facebook voient vos messages dans leur fil d'actualité.
Votre message a 5 fois plus de chances d'être vu par e-mail que sur Facebook. 
Vous avez 6 fois plus de chances d'obtenir un click-through à partir d'une campagne par e-mail que d'un Tweet. 
En ce qui concerne les achats effectués à la suite de la réception d'un message marketing, le courrier électronique a le taux de conversion le plus élevé (66%), par rapport aux réseaux sociaux, au publipostage et à d'autres canaux.
4,24% des visiteurs du marketing par e-mail achètent quelque chose contre 2,49% des visiteurs des moteurs de recherche et 0,59% des réseaux sociaux.
La valeur moyenne des commandes des clients par e-mail est au moins trois fois supérieure à celle des réseaux sociaux.
Au niveau mondial, 30 % des spécialistes du marketing citent le marketing par e-mail comme ayant le retour sur investissement le plus élevé. 
10 modèles d'e-mail pour votre équipe de vente et de marketing
L'utilisation de modèles d'e-mails prêts à l'emploi peut vous faciliter le travail et accroître vos performances. Voici 10 modèles d'e-mails de vente de base que vous pouvez adapter à votre secteur d'activité, à votre produit, à votre client ou à votre prospect. De la prospection à froid et des suivis à l'engagement de votre clientèle existante avec différents types d'e-mails promotionnels – ces modèles peuvent être un excellent point de départ pour vos propres campagnes de marketing par e-mail du service d'assistance et vos communications commerciales sortantes.
Courrier électronique entrant
Courriel de présentation des ventes
Courriel de suivi des prospects
Courriel de lancement d'un nouveau produit
Courriel du programme de fidélisation
Courriel de vente en amont
Courriel de l'offre de mise à niveau
Courriel de l'offre d'anniversaire du client
Courriel de l'offre de vacances
 Courriel de promotion du Black Friday
Ready to put our sales templates to use?
LiveAgent is the most reviewed and #1 rated help desk software for small to medium-sized businesses. Try it today with our free 14-day trial. No credit card required.
Free Trial
Retour aux modèles