Toute entreprise doit faire face à des clients mécontents et se plaignant de temps en temps. Quelle que soit la raison de l'insatisfaction du client, une réponse appropriée et rapide peut faire la différence entre garder un client frustré et lui rester fidèle ou perdre complètement son entreprise. Étant donné que 95% des clients mécontents ont tendance à partager leurs mauvaises expériences avec d'autres – soit personnellement, soit par le biais des réseaux sociaux/ sites d'évaluation – savoir comment gérer les clients en colère et comment y répondre de manière professionnelle est un "must" absolu pour toute personne travaillant en contact direct avec les clients.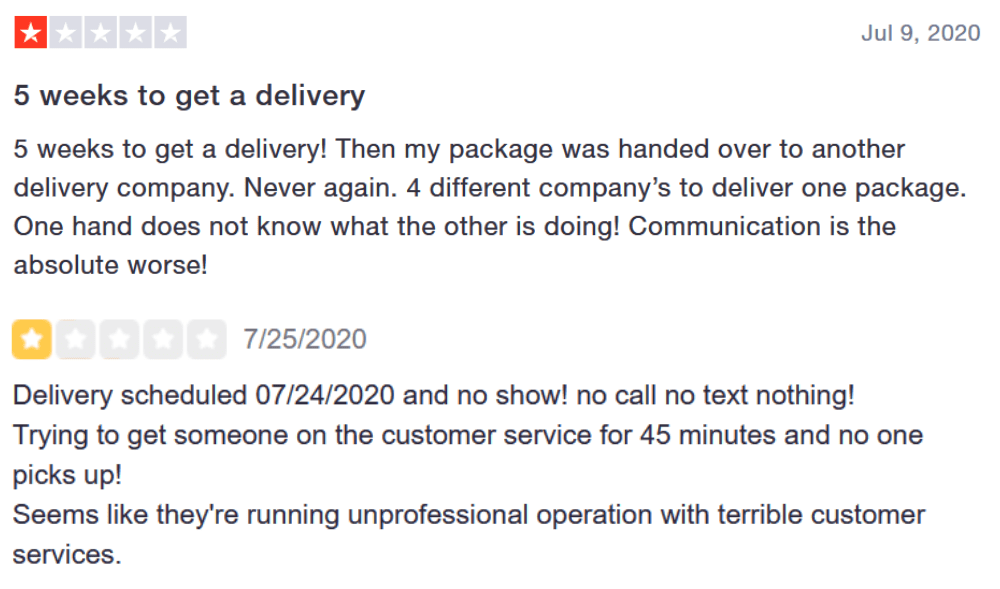 Comment répondre aux clients mécontents
Lorsque vous répondez à un email d'un client en colère, il y a quelques points clés à retenir et à inclure dans votre message :
Réagissez le plus rapidement possible pour éviter de répandre le bouche-à-oreille négatif.
S'excuser pour l'expérience négative du client, faire preuve d'empathie et de compréhension.
Assumer la responsabilité de tout ce que votre entreprise peut avoir fait de mal. 
Fournir une explication de la situation, si possible, et s'assurer que cela ne se reproduira pas.
Offrez une incitation, une remise raisonnable ou un remboursement, le cas échéant.
Encouragez le client à répondre par d'autres questions, commentaires ou préoccupations.
8 Modèles d'emails du service clientèle pour répondre aux clients en colère/ou se plaignant
Pour gérer les frustrations et les réclamations des clients de manière fluide et sans effort, vous pouvez utiliser les modèles de réponse par email suivants pour certains des problèmes les plus courants qui peuvent survenir. Veillez toutefois à personnaliser chaque message en tenant compte de la situation unique de chaque client.
Le client a eu une mauvaise expérience du service
Le client est insatisfait de l'achat
Gestion un retard de livraison
Le client a reçu les mauvais articles
Aucune réponse à l'email précédent du client n'a été adressée
Le client demande une exception
Le client a laissé un avis négatif
Le client va vous quitter
Ready to answer angry customers?
LiveAgent is the most reviewed and #1 rated customer satisfaction software for small to medium-sized businesses. Try it today with our free 14-day trial. No credit card required.
Free Trial
Retour aux modèles